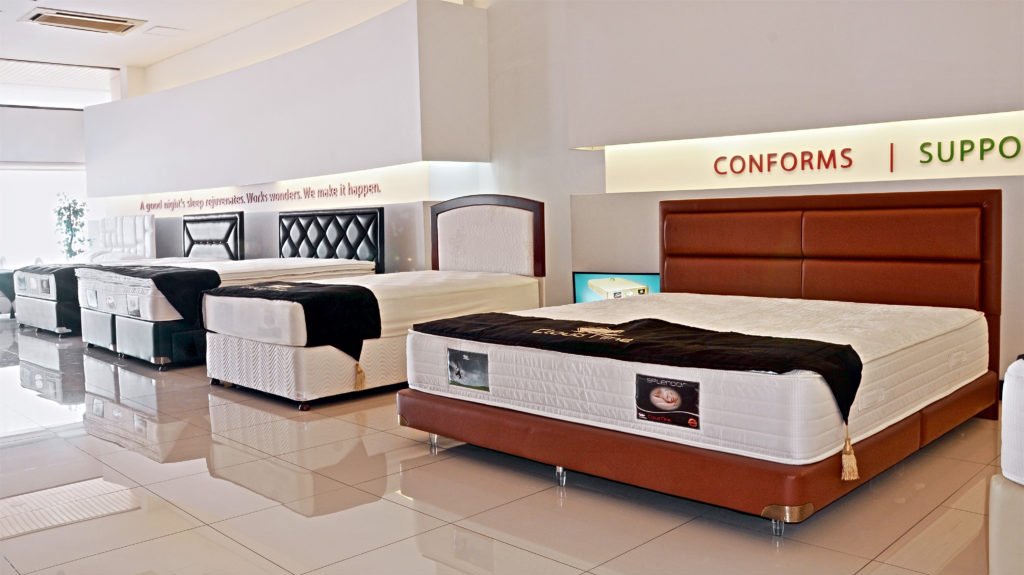 Ask us to meet any demanding specification or choose from our world class range
We offer a luxurious range of orthopedically perfect, durable mattresses and box springs addressing differing customer needs, preferences and price segments. Explore our four exquisite collections to identify the mattress which best meets your requirement.











Foundation And Bed Frames
The foundation acts as a shock absorber to assist in the support function and prolong the life of your mattress. A proper and good foundation not only enhances sleeping comfort but also maintains the quality and longevity of your mattress. We offer a choice of sprung top and hard top bases with or without bed frames.